Tashma (Tasha) White was born and raised in the picturesque state of North Carolina. She obtained a Bachelor of Science in Communications, with a concentration in Public Relations, from Appalachian State University. While there, she joined the Distinguished Ladies of Delta Sigma Theta Sorority, Inc. She was also blessed to complete a Summer Study Abroad to England and Scotland.
She has been blessed to work for several Fortune 500 Companies, including the Discovery Channel in Maryland. She is the CEO & Founder of Step Off the Curb Publishing, LLC.
Ms. White has volunteered with community service organizations that assist children, women and men since she was 10 years old. Some thirty years later, she continues to serve but with a focus on Kingdom Building for the Lord. She loves to uplift youth and single women with biblical principles that will sustain them in everyday life. Her daily mantra is Philippians 4:13 NKJV, "I can do all things through Christ who strengthens me." She is currently working on her next literary adventure and loves to hear from her readers.

Author

Author of the the book,  The Unwed Wife®.

Speaker

Sought after speaker who focuses on youth, women and community service organizations.

Food Blogger

Foodie who loves to cook and share recipes.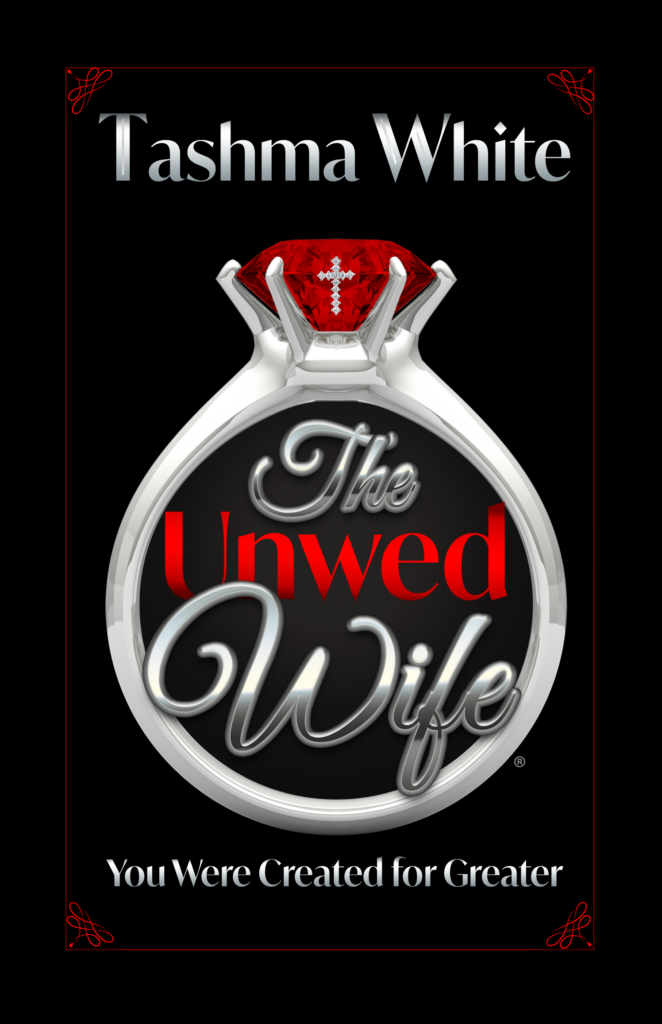 The Unwed Wife® explores why unmarried ladies of all ages and professions behave as wives while in a relationship with a man who is not their husband.  It is a biblically based resource designed for the Christian female reader who desires to marry or remarry some day.
The book introduces a social disorder known as the Unwed Wife® Syndrome and the symptoms that identify this condition. Furthermore, discover how acting as an unwed wife subtly causes us to live outside of God's Will for our life.  Moreover, the book explains why this worldly phenomenon can affect anyone from celebrities, college students, women dating pastors, single mothers, divorced grandmothers to young girls in middle school, just to name a few.
Author Tashma White humbly unveils her own painful past as an unwed wife and the price she paid in becoming one. Discover how the writer broke the generational curse from her life. Most importantly, learn how you can do the same for yours!
All orders will be processed within 3 business days. E-book orders will receive a link via e-mail after payment is received & processed.
Paperback book orders will be sent via USPS ground. 
ASK QUESTIONS, STAY ABREAST OF UPCOMING EVENTS AND REQUEST PRAYER
Contact Tashma